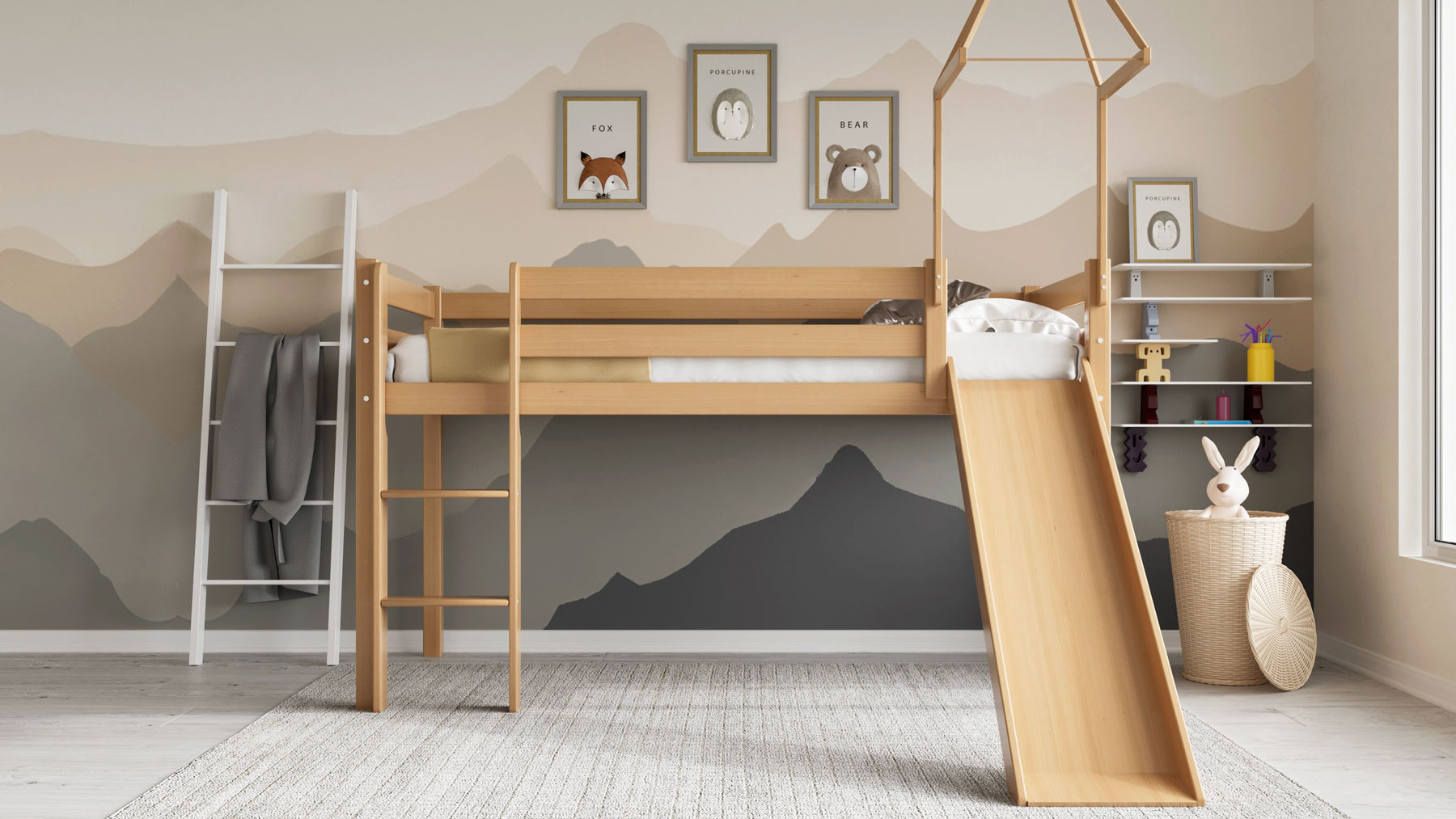 About our company
Masterwood has been working, for years, on advancing in specialized mass production of beds, while striving for its recognizable essence and expression.
Finally, this created conditions to move a bit closer to being unique and to our initial passions. This move, atypically, also implied an increased in handcraft.
By observing market tendencies, we find that the items we choose for ourselves and those that surround us, the clothes we wear, the cars we drive and the house we live in all represent our style, self-perception and / or our aspirations. We express ourselves through material culture, and our material culture reflects who we are and who we want to become. We choose how we want others to see us.
From the moment we have been given the opportunity to choose or influence our living space, whether it is our teenage room, a rented apartment or a radon place, we always try to give it a touch of our personality. Each option symbolizes our expression and defines the space we experience personally, and in which we seek meaning.
In regard to having said this, we have boldly decided to create, in addition to our standard selection of items, two new lines, which, we believe, will define our new business direction.
We wanted to share our passion and beliefs about sleeping healthy, the importance of quality and good design, with you, and offer you something special through our furniture program.
In a time of globalization, internationalization and liberalization, it is precisely these differences that make us special and unique.
Having in mind that interior design, as well as furniture design, falls into the market category of luxury services, we have decided to create beds that are to be inherited, passed on from one generation to another… beds that are part of your personal expression.
Our beds are made to last a lifetime and even longer.
We have decided to make a touch of luxury a part of your everyday life.
Your bedroom is that part of your home that you only share with the special people in your life or keep it solely to yourself.
Again, opting for a bed from a standard, exclusive or limited edition offer, it all speaks of your unique style.
Pamper yourself and your dreams. (Make your sleeping place your dream place.)
We commit to: healthy sleep, healthy environment, natural materials, metal-free beds, superior design (all benefits of good design).